noumTM powered by MonitAir®
NoumTM brings patients and providers one step closer by offering a comprehensive suite of telemedicine services through MonitAir®.  MonitAir® was designed by doctors, for doctors who manage patients on PAP/NIV for chronic sleep and respiratory conditions.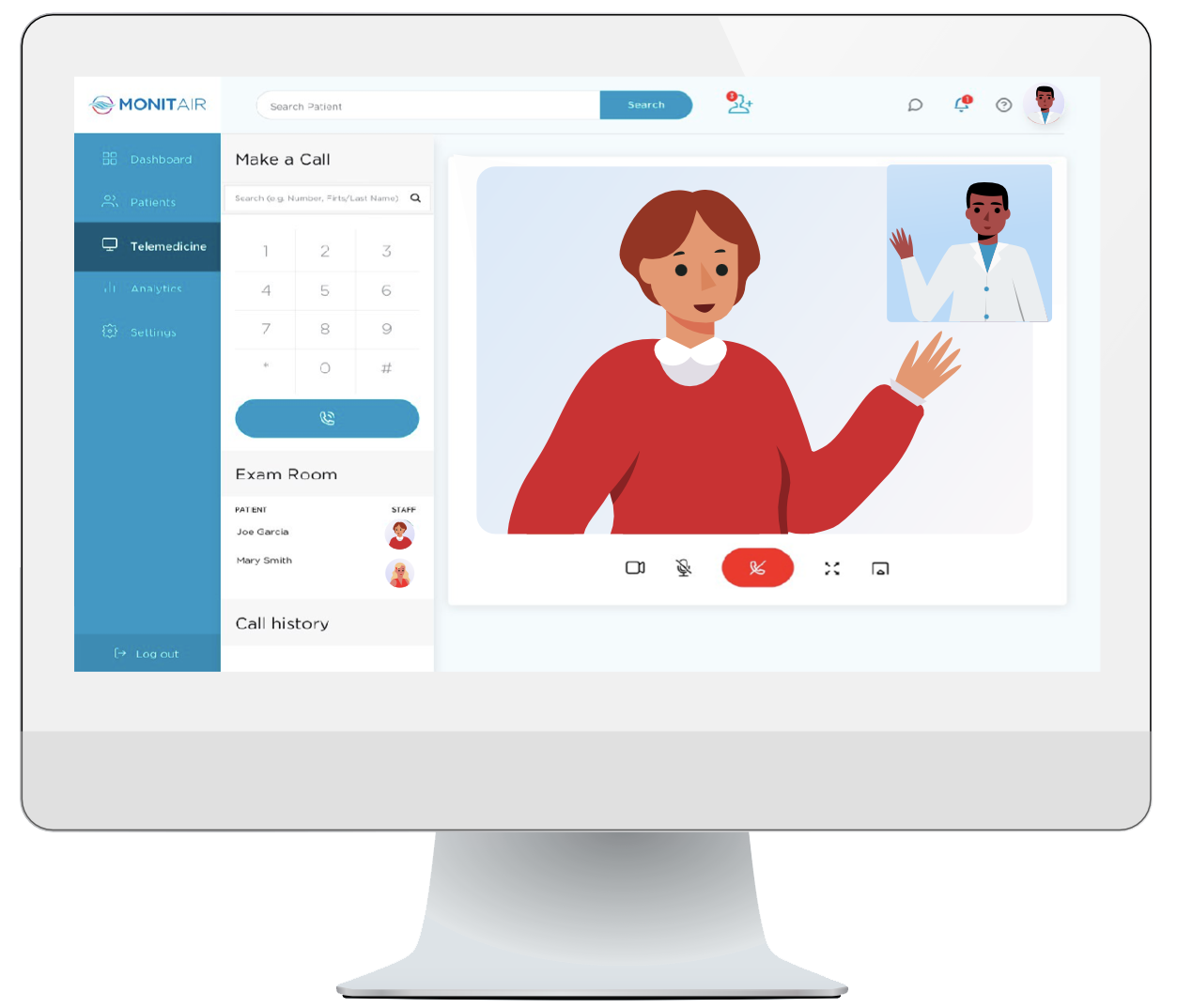 How MonitAir® enables telemedicine
Through virtual exam rooms that allow you to run televisits the way you run your practice
Audio & Video Capabilities
That allow you to connect directly with your patients in a HIPAA-compliant manner
That allows you to review your patients' data during their televisit, facilitating data-based and personalized treatment plans
of your telehealth services, permitting documentation and billing in accordance with up-to-date CMS guidelines
Remote Patient Monitoring
NoumTM provides a new avenue of care with Remote Patient Monitoring (RPM) through MonitAir®.  MonitAir® combines remote data monitoring and telemedicine features to help improve patient outcomes while increasing provider and patient engagement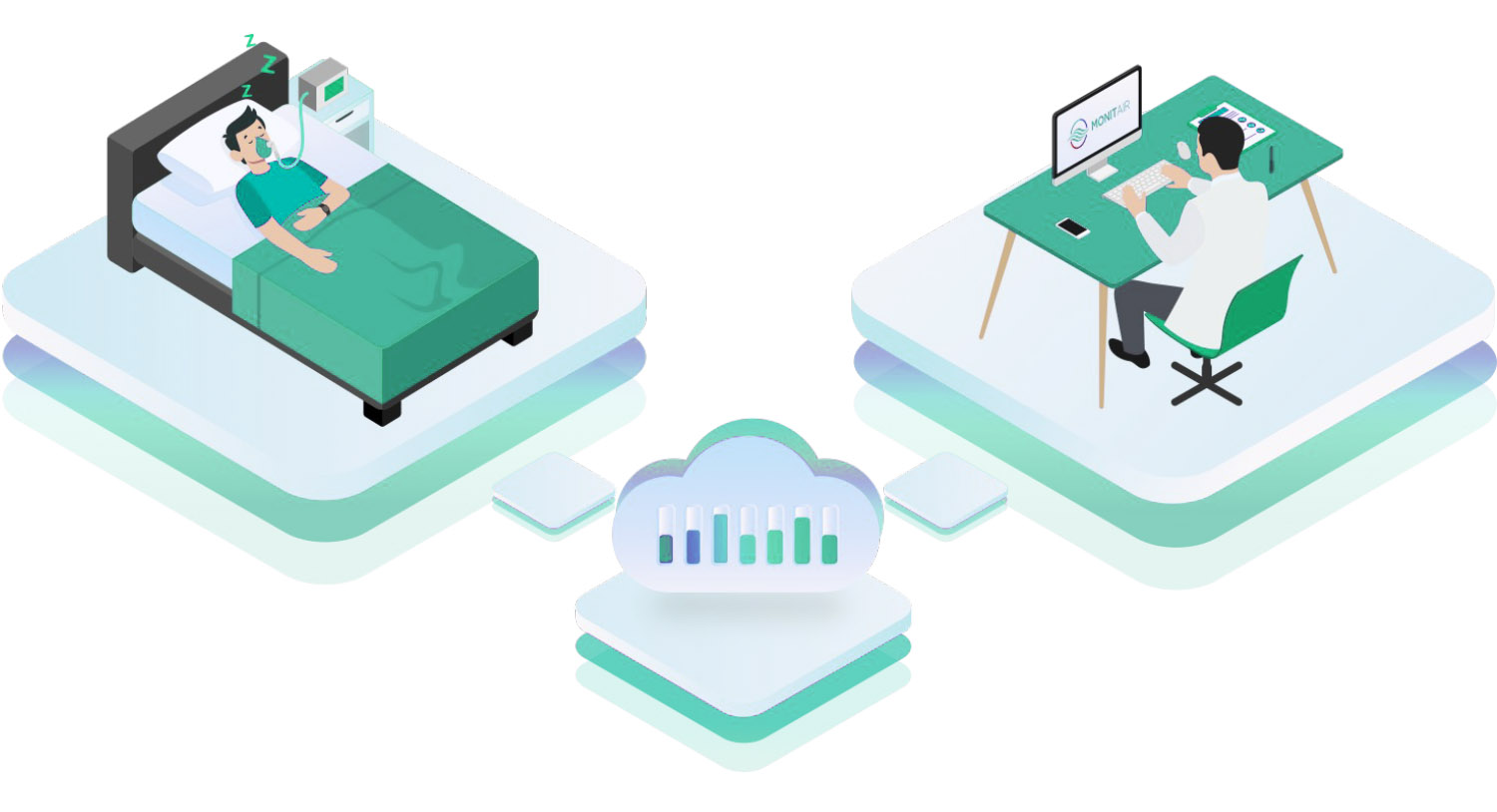 integrates and risk-stratifies patient respiratory data in one convenient platform
Interactive Communication
with your patient including text messaging, audio, and video call capabilities
that logs the time spent monitoring each patient on a monthly basis
fully auditable reporting trail with documented changes to your patients' care plan, detailed monthly sleep data records, and a fully segmented time log.
Noum has crafted a complete infrastructure – from sleep specialists and advanced equipment to cutting-edge technologies and tools. The Noum system is designed by experts for experts. Being part of the Noum ecosystem enables sleep professionals to provide the latest and most complete care and services for their clients.
In a world supported and enhanced by technological advancements, Noum is committed to leveraging the power of technology to help you take control of your sleep and take action to improve and restore it. Noum makes the latest sleep tools available to you to help you master your own sleep challenges.